About Us
Coming together is a
beginning.
Keeping together is
progress.
Working together is
success.
Hence, our dedication to team building and
working in collaboration.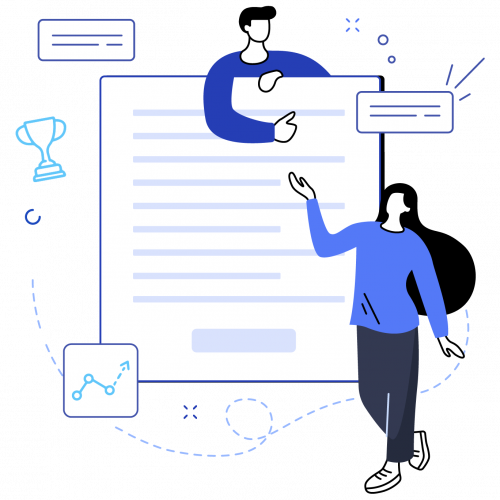 We Think in
New Dimensions
Our founding members came from various backgrounds with one vision, to solve business
problems without compromising quality. PF was founded by a small team. Our DNA
comprises of artificial intelligence, machine learning, UI/UX, and software development.
Believers
"Whether you think you can or you can't, either way you're right." We just choose the former case, and pick like-minded people.
Doers
We admire action takers, and promote them to managerial positions, not just because they can lead, but because they are doers.
Achievers
We're not afraid to make mistakes, instead, we learn from them and adjust our strategy, and reward high achievers.
Players
We thrive on creativity and collaboration. To harness these, we encourage our teams to enjoy their social lives and facilitate it.
Programmers Force is Pakistan's leading AI-based firm.
Our products are being used in 150+ countries.
Problem Solving
The PF Way
Step 1
Plan
Plan what needs to be done. Depending on the size of the tasks and project, It will usually consist of smaller steps, so you can build a proper plan with fewer possibilities of failure.
Step 2
Do
Standardization is something that will definitely help your team apply the plan smoothly. Make sure that everybody knows their roles and responsibilities.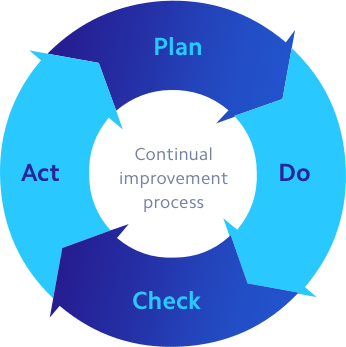 Step 3
Check
You need to audit your plan's execution. If something went wrong during the process you need to analyze it and find the root cause of the problems.
Step 4
Act
If everything seems perfect and your team managed to achieve the original goals, then you can proceed and apply your initial plan
We strongly believe in Leader-Follower Theory
A leader-follower is simply where at any one time, leaders assume followers roles and followers assume leadership roles
This culture encourages people to push the boundaries of their ability. This in turn creates motivation to increase skills and accept greater responsibility to move forward