How PF is dealing with CoronaVirus outbreak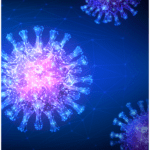 COVID-19 has pushed us into an unprecedented situation. The global crisis we find ourselves in seems to have no end while protective measures are being implemented everywhere. The crisis has a manifold impact on economics and social life.
We, at Programmer Force, fully understand the gravity of the situation. However, our commitment to our clients and employees remains strong. Here are a few steps that we have taken to ensure the safety of our workforce:
Ensuring employees awareness
We ensured that our company was operating according to the directives of the government, prescribed to them by the World Health Organization (WHO). During the initial days of the pandemic, the regulations were mostly about proper hand sanitizers and social distancing.
The PF administration installed hand sanitizers in its office at all the appropriate places.
It was made compulsory for everyone to sanitize their hands after using the biometric check-in system. We also educated our employees about these precautions and reminded them regularly about these measures.
Minimal or no Physical contact policy
As time went by and upon the revelation of new research it was revealed that the virus can stay alive for quite some time on non-organic surfaces which made the use of biometric check-in systems extremely risky.
Expanding workspace amid pandemic
As the number of COVID-19 patients swelled we started planning the remote work arrangements for our employees. Regardless of what the government rule book said, we knew that we had to do our bit to 'flatten the curve.'
Programmers Force decided to facilitate remote work and expanded the workspace.
Providing a digital workspace
Since PF provides computers, laptops, and other necessary equipment to its employees to perform their daily tasks, it provided the same to its teams so they could take it and work from the comfort of their homes. We had to broaden our reach regarding the workspace.
This not only saved us a lot of time by not re-inventing the wheel but also strengthened the trust that our employees have in us.
Self-discipline is tough
We are well aware that working in an office environment, collaborating with your Teammates, and getting immediate coaching regarding your problems creates a certain momentum and productivity. These elements are missing while working from home.
Self-discipline for work-from-home (WFH) is a challenge. Forcing yourself to work in an environment where one is surrounded by the family can create distractions and work hours can be affected by it. But our flexible-work-hours policy has come in handy.
Regardless of this flexibility, we urge our teams to eat healthily and maintain a work-life balance to avoid burn out.
Same Perks Despite the Economic Downturn
Programmers Force has not cut down on any of the employee privileges or perks. The number of holidays is still the same and working hours flexible. We have not even asked any of our employees to take pay-cuts amid the crisis.
Acquisition of talent
Ever since the COVID-19 pandemic, we have been preparing for a work-from-home scenario. Without compromising on the output, we have achieved a secure WFH system.
The next big step …
Programmer Force is acquiring the best talent through our remote working services
A fully online interview-and-selection process is up and running at our company. Just sit at home, apply online on our website. We don't want hurdles such as lockdown or virus outbreak in finding a professional home for worthy talent.
The current situation is tough, but we are tougher. We are committed to fight this pandemic and stay true to our vision. Therefore, we must play our part as responsible citizens.
We are all in this together and the only way we can make it through is by sticking together and following all the S.O.P's provided by the government and local authorities.
Stay home, stay safe!