Top 5 Mobile Application Development Trends to Follow in 2023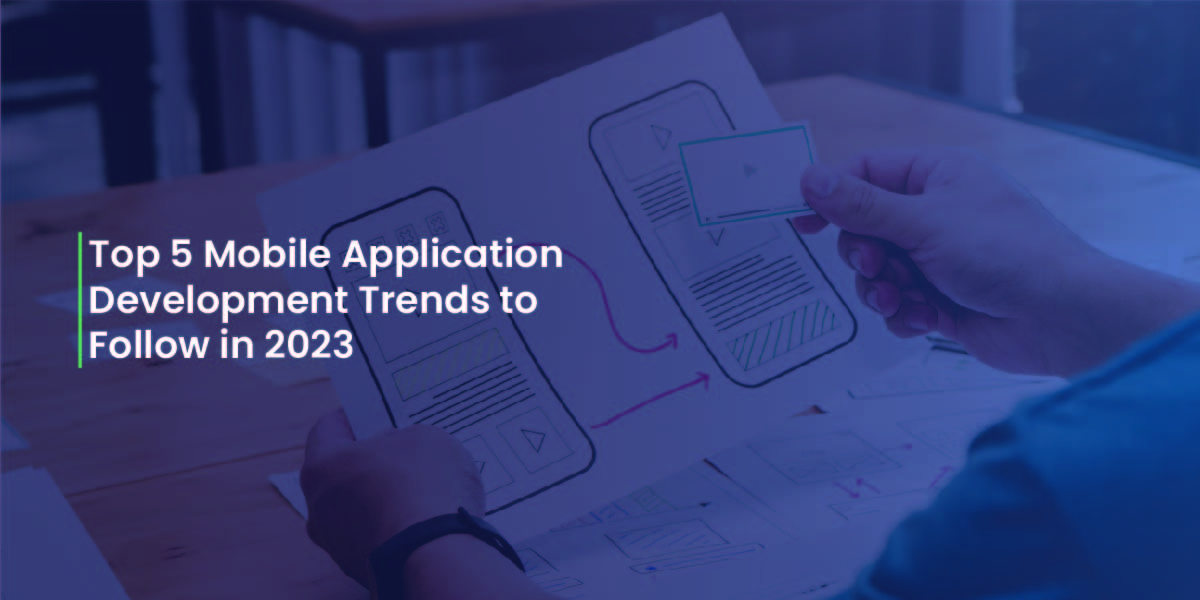 Smartphones have completely changed the way we interact with the technologies around us. Now that the new generation of mobiles is becoming increasingly sophisticated, mobile apps and software have also evolved, making our lives seamless and digital. This is why everyone around us relies on their mobile phones and as these pocket devices become more efficient, it is predicted that mobile phone users will reach 7.33 billion by the end of 2023.
Regardless of a single industry, mobile application development has completely transformed the business sector. It is becoming an important requirement for enterprises to have mobile versions of their applications to target more audiences worldwide. This blog covers all the promising aspects of mobile application development, the latest trends and technologies. But before that let us briefly describe the core concepts every mobile application developer must know.
What is Mobile Application Development?
Mobile application development is the creation of apps that work on mobile devices. The process of app development has been revamped completely in recent years with new technologies stepping in, making mobile apps much more immersive and efficient. There are different programming languages that help developers to create native mobile apps for different operating systems. Talking about OS, there are two primary solutions, Android and iOS, that dominate the mobile application market.
Android Development
Android is the operating system that has the most number of users across the globe. According to the statistics, there are more than 3.3 billion android smartphone users. Developers who are looking to pursue their careers in the world of android need not worry as the demand for android app development is increasing rapidly. The American tech giant, Google, bought the Android OS in 2005. Since then, it has been releasing excellent tools and technologies making android app development fun and exciting.
iOS Development
iOS, as the name suggests, is the second-largest mobile operating system owned by Apple. Apps built for iOS run only on Apple hardware including iPhones, iPad, and watches. iOS developers are skilled in programming languages like Swift and Objective-C that help them develop scalable applications for deploying on the App Store. There are many pros to iOS development as people skilled in this field are high in demand with competitive salaries worldwide.
Cross-Platform App Development
Another category that falls under mobile app development is cross-platform app development in which the developed product is compatible with multiple mobile operating systems. It is a solution that works on different devices regardless of the OS, making the complexity of building apps much more uniform.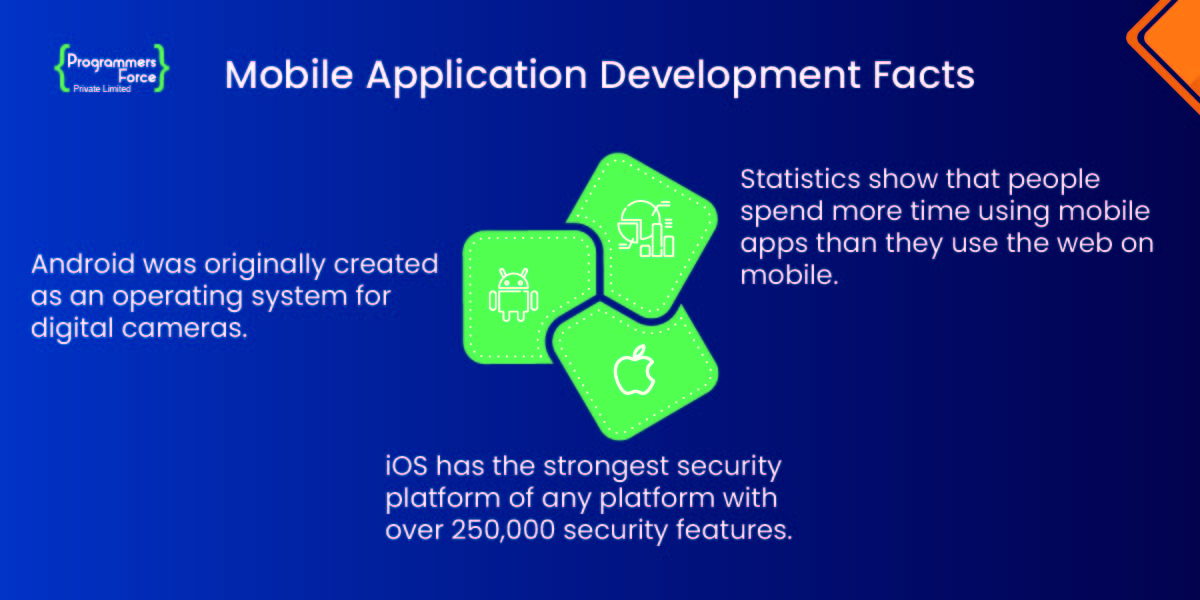 Mobile Application Development Trends for 2023
Mobile application development has come a long way since its beginning. Modern operating systems are becoming sophisticated, increasing their reach and support for many other devices such as smartwatches, and health-tracking devices. Here are some latest mobile application development trends in 2023.
Wearables
Wearables have completely overtaken the smart accessories market. They are everywhere, from the subways to the gym, you can witness everyone wearing smart devices such as a new Galaxy Watch or a pair of Apple AirPods. It is becoming a prominent trend in application development as every manufacturer looks to offer its own version of smart wearable accessories.
Mobile Wallets
Digital banking has become an important part of the lifestyle, especially after the pandemic. Today, people rely heavily on FinTech apps to perform most of their financial transactions, i.e., from buying groceries to transferring business finances. Mobile wallets are a trending part of modern mobile application development with billions of users worldwide. Many tech giants have devised their own payment applications such as Google Pay, Apple Pay and Samsung Pay. This makes mobile wallets a must-follow trend for 2023.
Cloud-based Apps
Cloud has revamped everything in the past few years. Many businesses use cloud storage as it is a cost-effective solution with great performance and improved security. Mobile application development is also heading towards adopting the cloud approach as the backbone of the application. Many apps we use today are backed by cloud technologies that provide data in real time. For instance, from booking a cab to ordering food online. These apps work with the internet to provide users with convenient solutions. This makes cloud applications the latest trend to follow in 2023.
IoT Apps
Mobile phones arrived with the mission to make life smart yet simple. Following the initiative, the modern application now uses technologies like IoT (Internet of Things) to make devices more intelligent and reliable. Now mobiles and smartwatches come with different sensors that automatically detect human behavior and actions. For instance, Google Assistant and Apple Siri are excellent examples of IoT applications as they perform various tasks on voice commands, and are also aware of different keywords to respond to.
AR/VR Apps
AR/VR mobile apps are applications that integrate augmented reality (AR) and virtual reality (VR) technology to provide consumers with immersive digital experiences. AR mobile applications employ a mobile device's camera and sensors to overlay digital information on the actual environment, producing an augmented reality experience. This technology is often utilized in gaming applications that let users interact with virtual items that are superimposed over the actual environment. VR mobile applications, on the other hand, provide a truly immersive digital environment that the user may explore by moving their mobile device or wearing a VR headset. These apps are often utilized in applications for entertainment, education, and training. The development of both AR and VR mobile apps is necessary to compete in this market in 2023.
New to Mobile app development? Check out our beginner's guide to mobile application development.
How Programmers Force Can Help
Now that you understand the importance of mobile application development in the current business landscape, you must be looking to dive into the field and pursue a successful career in android or iOS development. We got you covered here as well!
The Programmers Force being a leading mobile app development company is looking for skilled android and iOS developers that want to make their mark globally. We provide best-in-class in-house expertise in various development stacks, covering all the latest market trends. Also, the employees get the best possible opportunities to grow in this fast-evolving field of mobile application development.