What are Cloud Computing Solutions and How do they Impact the Tech Industry?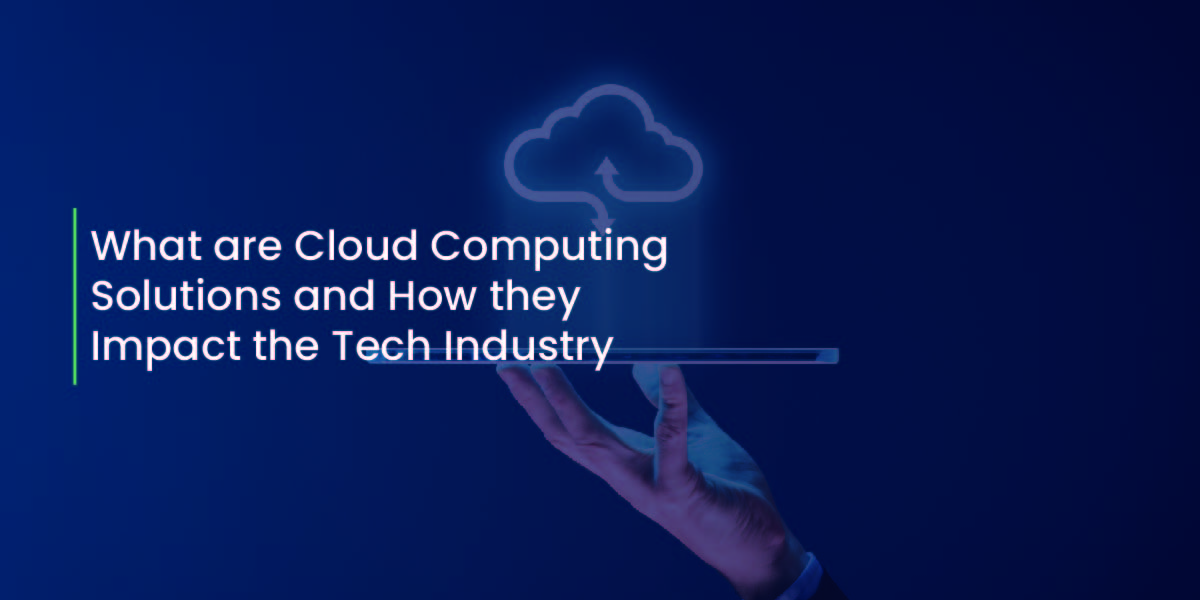 Cloud computing is playing a crucial role in the way businesses operate all around the world. The cloud infrastructure provides them with a range of solutions enabling intelligent access to resources and on-demand services over the internet. This is the reason why the cloud is evolving at a great pace. Cloud computing generated almost $400 billion in revenue in 2021 and is showing no signs of slowing down. By the end of 2023, the cloud market is expected to reach $591 Billion, which will mark a successful year for cloud service providers and people looking to dive into the world of cloud computing. This blog will walk you through some important cloud computing solutions used by tech giants worldwide, providing them with scalability, flexibility and improved performance. But first, let us give you an overview of cloud computing technology and its applications.
Cloud Computing Technology – An Overview
Cloud computing technology brings on the demand for IT resources over the internet. The most important aspect it delivers, which is why most firms adopt it, is the pay-as-you-go model. In simple terms, instead of buying physical servers, the cloud provides organizations with a solution to have all the computing services, such as databases and computing power on a required basis from various cloud solution providers. It significantly cuts down the expense of owning and maintaining physical data centers. Migrating a business to a public cloud can save up to 40% of the total cost of ownership, which is why most firms are adopting the cloud in the current business market. 
Top Cloud Computing Solutions
Cost saving is the most prominent highlight of cloud computing applications paired with greater flexibility, elasticity, optimal resource utilization and flexibility. It is paving new avenues for the modern development of cloud-native applications and cloud automation based on artificial intelligence and machine learning solutions.
Here's how high-end enterprises are putting cloud computing to work to drive business value, increasing efficiency and overall market expansion.
Infrastructure-as-a-Service (IaaS)
Infrastructure as a Service is a prominent cloud computing solution that can be seen across the market. It is efficient in providing visualized computing resources over the internet. For instance, In the IaaS model, the cloud computing provider manages all the resources, such as storage, server, and network. The subscriber organization or firm can benefit from this model by just utilizing the resources directly without any worries about management and maintenance. The IaaS cloud solution helps reduce downtime, potentially making the workload easier, faster, flexible, and most importantly cost efficient. Here are some upsides to the IaaS architecture:
Improves Security
Balances Load
Easy Backup and Restoration
Complete Log Access
Continuous Monitoring
Platform-as-a-Service (PaaS)
PaaS is another trending cloud computing solution that offers clients a complete cloud platform, hardware, software, and infrastructure. In PaaS, the provider hosts everything, from servers to software and even development tools. It is an excellent example of the pay-as-you-go model in which the client can have everything up its sleeve but only pay for the resources they use. At this point, you would be wondering, "what's the main difference between IaaS and PaaS?"
IaaS vs. PaaS
Think of IaaS as a foundation to create a web-based service; it's more of a solution where the infrastructure of software or an e-commerce store is built. In contrast to it, PaaS is a platform that allows developers to create apps without the need to host them.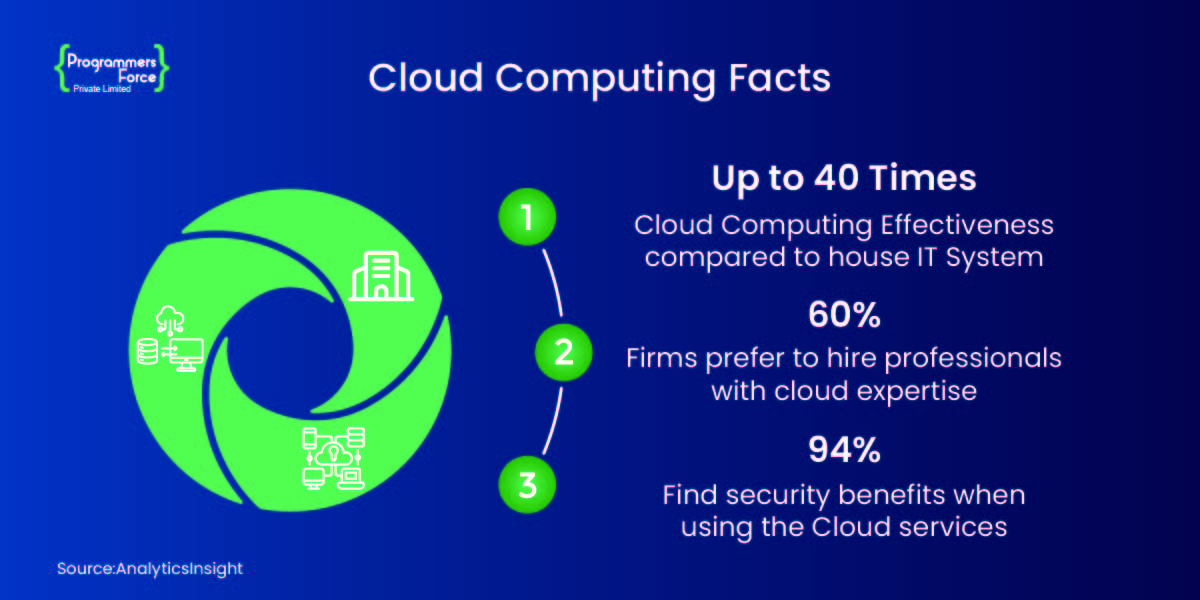 Software-as-a-Service (SaaS)
SaaS is another and most widely used cloud computing solution that has made headlines. In 2023, the SaaS market is expected to grow more, with estimated user spending of $195.2 billion worldwide. As the name suggests, SaaS allows clients to use cloud-based applications over the internet. There are many examples of SaaS solutions out there. One simple and universal example is Microsoft 365, which allows users to connect with the software using only a web browser. After connecting to a SaaS cloud solution, users can utilize all the software abilities for their official or personal purposes. Other examples of SaaS include:
Hybrid Cloud and Multi-Cloud
The next cloud computing technology that is reshaping online applications is the Hybrid cloud and Multi-cloud. It is a computing environment that allows easy connection between organizational on-premises private cloud repositories and third-party public cloud services. That is why it is named a Hybrid cloud model, as it enables a flexible mix of public and private resources for running critical application workloads.
Multi-Cloud
Multi-Cloud takes things a step further and allows firms to consume two or more two cloud servers from different providers. This type of cloud solution includes a mix of IaaS, PaaS, and SaaS products. Multicloud distributes the workload as different cloud environments can be used to match unique needs.
Test and Development
Cloud computing solutions also prove to be revolutionary in cases of testing and development. One most significant example of cloud utilization is the DevOps approach. In this technique, software development teams can quickly spin up development and testing phases with seamless integration and automated provisioning of virtual and physical machines. Cloud reduces the testing and development chores of in-house organizations, minimizing costs and stretching out milestones.
Big Data Analytics
It may be a difficult process requiring substantial processing power and storage space. One option to overcome these issues is using cloud technologies for big data analytics Cloud-based solutions provide several benefits for big data analytics. For instance, they can readily scale up or down based on computing resource needs, making it simple to analyze massive amounts of data. Pay-per-use pricing models are available for cloud solutions, allowing enterprises to pay only for the services they utilize. Cloud solutions are accessible from any location with an internet connection, allowing enterprises to work remotely and interact with team members worldwide. Here are some prominent cloud software used in Big data analytics.
Microsoft Azure HDInsight
IBM Cloud Pak for Data
Google Cloud Dataproc
Amazon Web Services (AWS) Elastic MapReduce
What Programmers Force Brings to the Table
Now that you understand the importance of the cloud in today's tech industry. You must be wondering where to start your cloud computing journey. Don't worry as we got you covered here. At Programmers Force, we use the industry's leading technologies and techniques to create and manage cloud solutions. And not only that, but we also provide businesses with all these cloud services that make them believe in the power of technology. If you are a skilled individual looking to make your mark in the tech industry, contact us right now to explore various work opportunities.