Why use WordPress? Why is it better than other CMS?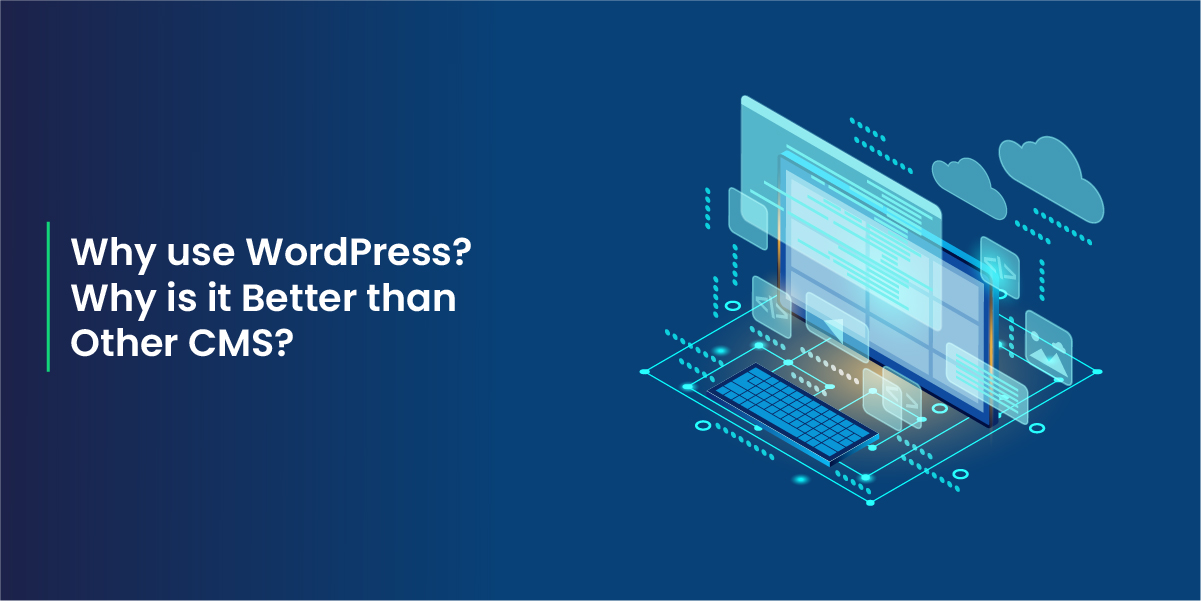 A good and responsive website has become an essential requirement for most business owners. And when developing one, many names like WordPress, Shopify, Wix, and Weebly come into mind. 
Each platform helps create websites that are suitable for most modern businesses. Similarly, every platform has its pros and cons, and some focus on curating sites for specific purposes, such as Shopify for setting up an E-commerce store. WordPress is the most used website-building platform. According to w3techs, 42.9% of the world's websites are built on WordPress.
There are tons of options available in the market, but WordPress dominates them all due to its versatile nature and adaptability compared to its competitors.
Why Use WordPress?
WordPress is the first option that comes to mind whenever someone requires a website. This write-up covers the best reasons that prove that WordPress is the best option currently available in the CMS (Content Management Systems) market. Here are some of the top advantages of using WordPress for beginners and professionals.
Free and Open-Source
Being one of the oldest CMS systems started in 2003, WordPress is still completely free to use. WordPress.org (Self-hosted business solutions) and WordPress.com (Personal and commercial use) is free and open-source website builders that allow an easy and manageable approach to developing useful digital platforms.
Adaptable
This indicates that the platform is diverse, and many contributors make it better daily by implementing new functionality.
One significant advantage of using WordPress over other CMS solutions is the adaptable nature of developing any website. In the beginning, WordPress was designed to create easy blogging solutions, but it has evolved with new releases over time, making it one of the most adaptable CMS available.  
With the advantage of blogging core, WordPress delivers one of the fastest and cleanest ways to compose, edit, optimise and publish content on the internet. Moreover, the friendly nature of the platform allows the creation of various websites with ready-to-use templates, from personal portfolios to complete business websites.
Support Wide Range of Media
A website should have attractive images, ribbons, and videos on its pages to dominate the ever-growing digital web development landscape. WordPress comes up with great solutions in this regard as well.
Allowing original and legal content, the platform supports almost all file formats for images, audio, and videos. It also allows the use of vector images, also known as SVGs (Scalable Vector Graphics), to improve the look and feel of the website.
Sony Music is one of the significant examples of WordPress media versatility as it is built on the same engine and features both audio and video file formats on the website.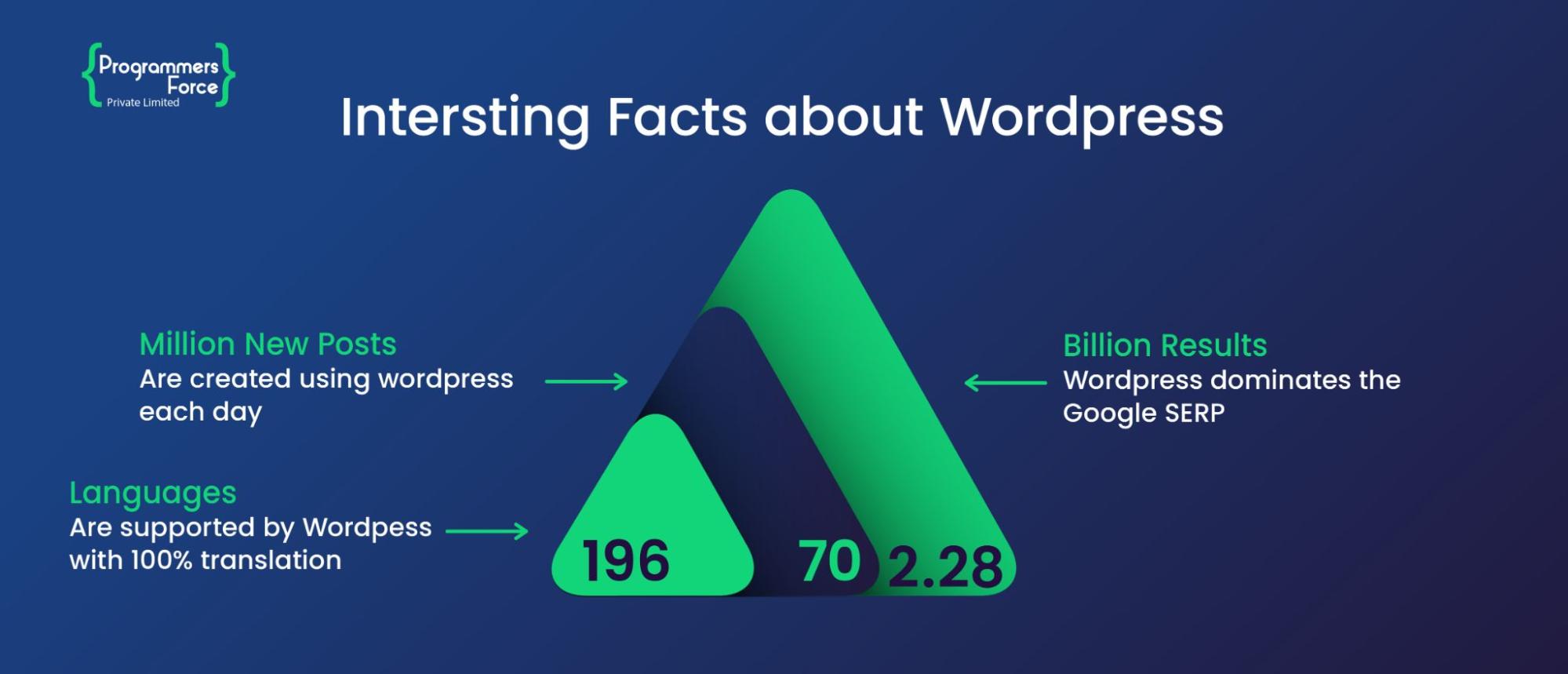 Huge Community Support
When entering the web development field, any developer's primary task is learning and deploying websites over the Internet. WordPress provides an easy learning curve for most beginners, letting them grasp the core functionalities of web development and deployment on the internet. Since the platform is open source, it has tremendous community support in case someone falls into trouble creating their own website.
Many blogs and forums on the internet outline all the basic to advanced tactics of the WordPress website builder, enabling developers and day-to-day users to set up their digital identity easily.
Also, there are a lot of guided walkthroughs and courses made for complete beginners with a lot of tools and utilities to kickstart the WordPress web development journey.
Scalable with Customized Plugins
Discussing the easy-to-use nature of WordPress, let us move on to its customizability. Websites made using WordPress are highly customisable, meaning the users can infuse their own sections and tags on the top of the website builder.
Also, the custom plugin support allows developers to write their own code to define the webpage's functionality, a component, or the complete website.
Businesses mainly use this feature to implement their data logic on the WordPress website and to scale their digital products to higher levels. Plugins can also improve the responsiveness and interactivity of the website as they provide more control over backend processing.
Easy UI
One more important aspect of WordPress is that it does not require a genius to manage. The websites made on the WordPress platform can be managed using a simple dashboard that is easy to navigate and use.
The UI is simple, with a sidebar having the website's core counterparts. WordPress is much more convenient compared to other CMS solutions and provides server and security usability that everyone can understand.
The significant advantages over other CMS solutions in the market include efficient ways of updating plugins, managing spam, testing component functionality, and automatic website backups.
SEO Friendly
SEO or Search Engine Optimization is always the first step to making the website visible to different search engines such as Google, Bing, and Yahoo. WordPress is known for its SEO-friendly nature. In fact, it automatically generates SEO counterparts such as title tags and meta descriptions, which are essential for search engines to index a website.
There are also many advanced features for SEO that can be installed from plugins and online tools such as Schema, broken link checker, and the Yoast SEO utility.
As mentioned above, WordPress was designed for blogging. This nature helps developers optimise their websites more conveniently for search engines to feed on, moving up the website to the first page of user searches.
How Programmers Force Can Help?
WordPress website development is in-demand and a growing need for most businesses as their websites use WP content management systems. Programmers Force provides excellent opportunities for brilliant minds to join the technological revolution.
You can become part of the team as a WordPress developer to create innovative business websites. With our visionary approach toward the future of technology, we train and polish the skills of our workforce to contribute to the rapidly evolving business landscape.