FinTech Development – Transforming the Future of Finance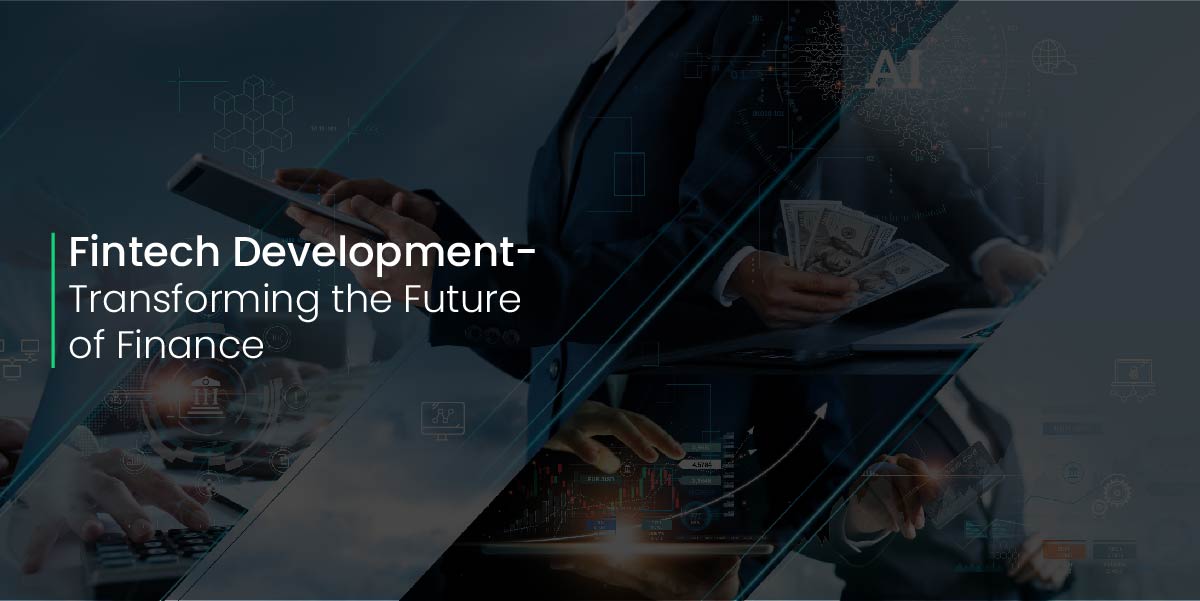 The word FinTech sounds like a magical transformation for the finance sector in today's world. And definitely, it is one of the most rapidly growing areas. FinTech, as the word suggests, combines finance with technology to create solutions that pave new ways of transactions that are both secure and transparent.
FinTech innovation can change the way finance is done in the future by making it more accessible, cost-effective, and enhancing user experience. The market's largest segment is expected to be Digital Payments with a total transaction value of US$9,471.00bn in 2023.
This blog will examine the definition of FinTech development, its advantages, and the major technology fueling its expansion.
What is FinTech Development?
Financial technology, or FinTech, is the term used to describe the application of technology to the delivery of financial services and products. FinTech development is the process of developing brand-new, cutting-edge financial technology products, including peer-to-peer lending platforms, digital currencies, mobile payment applications, online banking systems, and investment management tools.
FinTech innovation is motivated by the need to enhance and modernize conventional financial services as well as by customer expectations for quicker, more convenient, and secure money management methods. FinTech firms often operate as startups or small enterprises in the financial services sector to upend established financial institutions.
Technologies Involved in FinTech Development
Blockchain, big data analytics, cloud computing, artificial intelligence, and other technologies are all used in the FinTech industry's growth. The problems that traditional financial institutions confront, such as high transaction costs, sluggish processing times, and security concerns, are addressed by developing creative solutions using these technologies.
Overall, the subject of FinTech software development is interesting and expanding quickly. It has the potential to revolutionize the financial sector and enhance the financial health of both organizations and individuals.
Modern Business Landscape and FinTech
The current business landscape for FinTech development is defined by different categories or primary users. There are mainly four potential consumers of FinTech, starting with the B2B (Business to Business) firms, secondly their clients, then B2C (Business to Customer) networks and lastly, the end customer itself.
Every user dealing with finances relies heavily on FinTech solutions, for instance, a business owner requires a bank or FI to secure capital. As consumers of FinTech grow massively, the demand for adoption increases. And talking about adoption, there are massive new innovations in the FinTech sector experienced in the past years.
Open Banking
The fundamental highlight of FinTech innovation is the introduction of an open banking system, which enables customers to become more transparent in their day-to-day banking operations. The concept is access for all people to financial solutions. The concept of open banking was introduced back in the 1980s but the current FinTech developments have made it a prominent technique. Open banking is made possible via third-party APIs (Application Programming Interfaces) that allow secure data sharing.
With this innovation, the FinTech development market has become more competitive with new service providers stepping into the financial sector, paving new avenues for customers from traditional banking. Another plus of Open banking for the customers is higher security. It helps in reducing fraud and increases customer engagement and retention. Also, open banking can reduce the costs associated with traditional ways of financial data processing.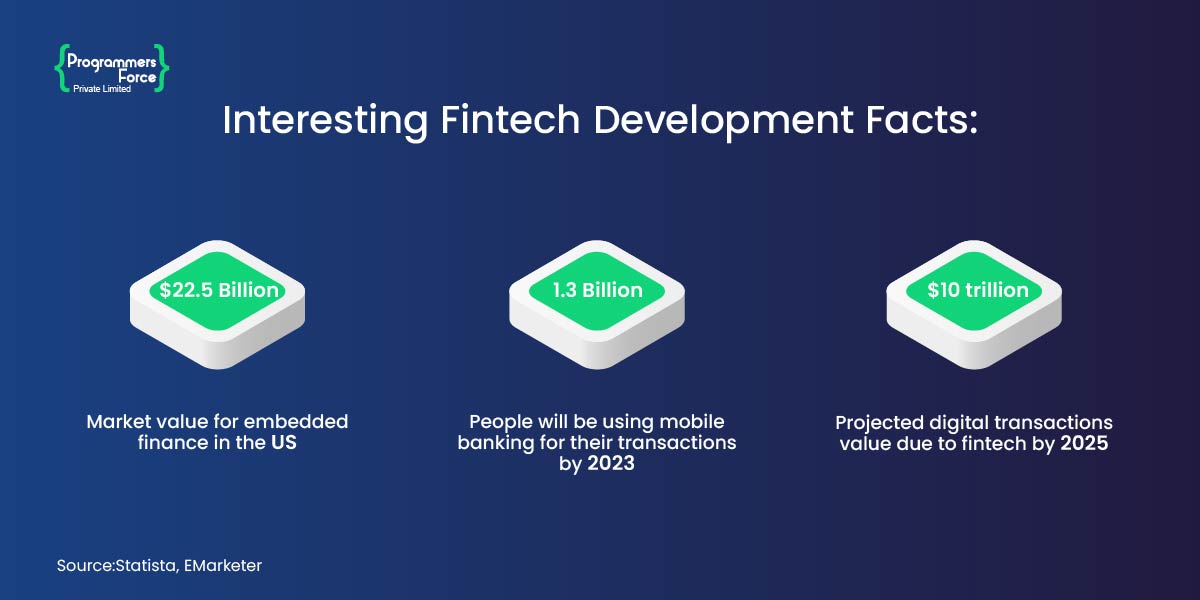 InsurTech
FinTech development has and will greatly impact every industry involved with financial dealings. And the Insurance sector is no different. Recent innovations in the market have introduced a new concept of InsurTech or Insurance Technology, encompassing a range of digital solutions covering mobile apps, big data solutions and the most prevalent technology offerings, AI and ML. In recent years many InsurTech startups have emerged, claiming to provide a more advanced insurance model, bringing people from traditional insurance methods to technology solutions.
Regtech
Moving onto the next innovation due to FinTech development is RegTech or Regulatory technology. It is the complete management of regulatory operations within the financial industry using modern technology. Every major function such as regulatory monitoring, tracking business operations, reporting and compliance is covered in RegTech. It is not relatively new in the industry, as the development of Regtech ushered in FinTech in the global financial crisis of 2008. Today, regtech operations are involved in various spheres helping organizations to perform compliance data management, fraud prevention and conduct audit trials.
Cryptocurrency
It is becoming an essential component of the existing financial ecosystem as it is an ideal solution for countries that lack stable currencies. A major example is El Salvador, which became the first country to make bitcoin a legal tender in September 2021. Many FinTech businesses use crypto assets as they grow in the industry. Crypto also enables people to have access to digital finances who do not have bank accounts, and this category of the underbanked community consists of more than 1 billion people. Cryptocurrency is one of the biggest innovations in the FinTech landscape.
How Programmers Force Can Help
As the FinTech business grows and evolves, it is critical to remain up to date on the newest trends and advances. FinTech, with the correct strategy and approach, has enormous potential for organizations looking to streamline their operations and boost their revenues. FinTech is becoming a crucial aspect of corporate success, from enhancing customer experience to lowering transaction costs and strengthening data security. The Programmers Force is facilitating the financial industry's growth with innovative FinTech software solutions that assist financial institutions in various transactional and banking operations.